The article above comes from the
It was written in response to an announcement made by the Albion Park Harness Racing Club about a new innovation the club had announced a three month trial of a super-sprint race over the abridged distance of 1119m – the equivalent of a thoroughbred quarter horse race – on every Tuesday afternoon card.
The idea behind the trial of the cleverly named Triple-One-Nine Torpedo was to attract the wagering dollars of the younger generation of punters, and it was no doubt inspired by the findings of Roy Morgan research commissioned by Racing Queensland that showed that the T20 cricket style fast and furious sport of greyhound Racing was wildly popular with the under 34 demographic, and by far their favorite of the three codes to place a bet on.
The Triple One Nine Torpedo must have seemed a great idea at the time to a club desperate to increase wagering revenue so that they could grab a larger slice of the Racing Queensland UBET derived funding pie, but there were a few obviously unseen problems with the innovative idea.
Firstly the Roy Morgan data was based on a highly selective and most misleading sample survey of just 367 greyhound punters as opposed to 2641 gallops gamblers who were surveyed.
Why didn't the research company use the same sample size of both greyhound and gallops punters? Surely that would have provided a better indication of who bets on what.
The answer is simple.
The survey was commissioned by the greyhound lobby, and Roy Morgan were simply producing the result their clients paid them to produce by selectively applying the numbers that fit their brief.
Private profit seeking companies don't do anything for nothing after all do they?
Remember that old adage? Lies, lies and damn statistics.
Yeah.
The next problem was that the survey was looking at how many people had placed a bet, and what code they whacked the bet on.
Not BETS, plural – a BET, as in a SINGLE BET.
That's useful from a revenue raising strategy perspective isn't it? About as useful as tits on a bull, particularly given that Roy Morgan identified the that young lads and lassies – they were really all blokes, but because you never want to let the truth get in the way of a good story when there is an earn to be had, so gender analysis was excluded from the findings – who placed a bet were sheep, the sort of desperate to be cool fools who follow their friends leads and do what the leader does so that they can fit in with the crowd.
Then there was the fact that the Roy Morgan numbers didn't include any analysis of how many punters bet on harness racing, or how old they might be.
In fact the trots were quite deliberately excluded from the survey sample, and there is a very good reason for that: almost everyone included in the survey sample was someone who had placed a bet at night in a pub.
Generally speaking there aren't any gallops races running most nights between about 5.30pm and 10pm, and they are the hours that most working blokes with a quid in their pockets tend to meet their mates down at the pub for a few beers, and might be tempted to whack a trifecta on when the alpha friend does, or throw in for a share in his bet, just so they don't feel left out.
The options to place that bet on at that time of the evening are the dogs and the trots, so if you leave betting on the trots out of the survey and instead focus your research only on the 367 people who spent $3 boxing the pink, red and white rugs for a half in race 8 at Dapto you're odds on to produce a result that will keep your greyhound lobby clients happy aren't you?
This leads to another obvious problem.
If the young folk you are attempting to lure over from wagering on greyhounds to betting on trots are putting their trifectas on races run after dark, what's the point of putting the race your brains trust has identified as the ticket on the program on a Tuesday afternoon when the young breed are busy at work?
The only people under 34 who are punting at 3 o'clock on a Tuesday afternoon are the dole bludging compulsives like I used to be who who would bet on 2 flies crawling up a wall as long as someone would lay them the odds to five bucks. It wouldn't matter if a race was 1119m or a million miles, if it was the next to go and they had enough change in their pocket to put a bet on it they would, so why waste your time and Clip Clop and Kay's thousand bucks?
Speaking of the Seymour's grand in sponsorship, one of the weird things about the Torpedo series other than the fact that the angled mobile barrier never made a comeback and the series never took off – only 7 Torpedoes were actually held during the planned 12 week trial, because they couldn't attract the fields – is that on each of the seven occasions that the field did rocket around the single lap of Albion Park the prize money they were chasing was the best of the day by panels.
It didn't matter whether it was a C1-C2 for cats of the ilk of Baron Jujon or a claimer for once good but now pension age pacers, the Torpedo always carried a prize pool of $8360, which was never exactly a thousand bucks more than the next highest prized race as you'd expect it to be after Clip Clop and Kay threw in a thousand bucks, but was often more than double the whack usually paid to the winners of races of the same ilk.
That was weird alright, and the Torpedo proved a failure, but at least old Clip Clop was trying something new and having a go.
At the age of 77 and basing his ideas on research that he didn't know was bulldust you can't hold a gun to Kev's head and say mate that was pretty bloody stupid, or accuse him of not knowing and loving the trots enough to experiment with ways that might improve the sport.
The worst you could say to Clipper is that the blokes and sheilas in the game – and particularly those in charge of the Albion Park show – need to get over their thin skins, abandon their ridiculous and totally unfounded suspicions that anyone would be desperate enough to try to sneak through the unmanned turnstiles under a false name, have someone propose and second Archie Butterfly's membership application, admit him to the ranks, sack the bantam and put the writer in his seat so he can have a red hot crack and see if he can fix the whole bloody mess and right the sinking ship.
Word is that there's a vacancy on the committee right now, and I tell you what if I was to get the gig I'd be securing the dough to build a big new stand and naming it after the bloke whose bum sat on the padded leather before me, and don't you worry about that, and let me tell you something else for free.
One bloke I wouldn't be having at the board room table with me is this genius Simon 'Pinta' Stout from Racing Queensland, who wouldn't know a trotter if it kicked him in the teeth, and would probably tell the QRIC coppers in his police statement about the assault that it wore hopples and paced.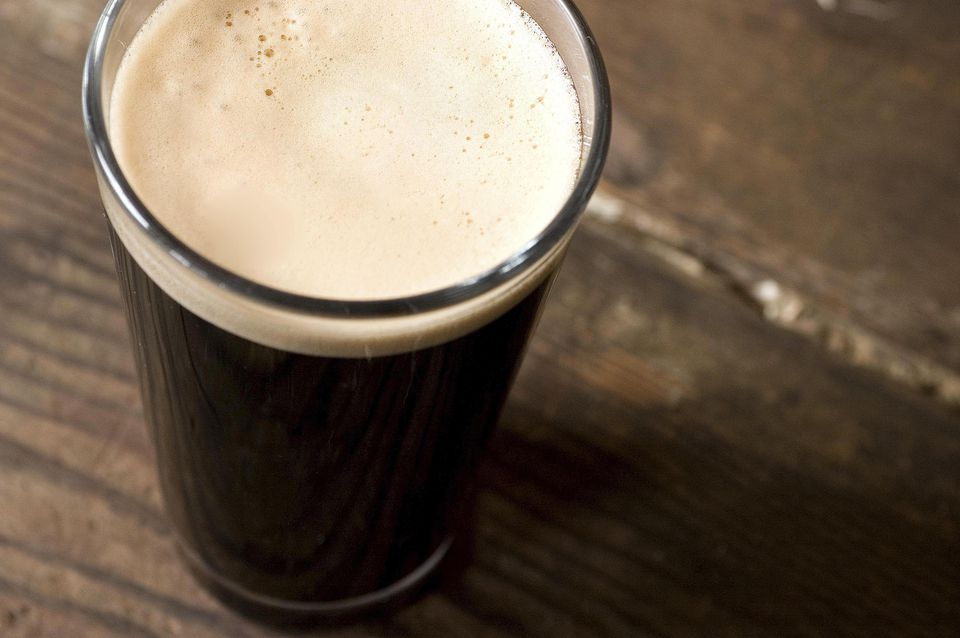 All froth and no bubble, just like ET's mate and personal appointment the GM of Racing Queensland. Go back to Tassie mate, or ask Lloyd if he'll let you do the paperwork at Macedon Lodge once again.
'The races aim to offer more variety to distance ranges in the harness code, which currently races over 1660m, 2138m, 2647m, 2680m and 3157m at Albion Park' do they Mr Pinta Stout?
How many 3157m races have they run at AP over the past couple of years son? More importantly, how many have they paced?
How many fingers do you have on one hand you clown?
Yeah, well fold a couple of them down.
You're gunna 'work closely with (y)our broadcast partner, Sky Racing, to maximise the effectiveness of these races' are ya bolzo?
What, you are going to get the racing station to broadcast them on Sky 2 are you sir?
Good job. That really worked.
And you are going to 'publish individual horse sectional times data on its website, following every Albion Park and Redcliffe TAB meeting' are you Pinta?
Where exactly, cos they ain't there.
Clip Clop's Torpedo may have misfired.
But Racing Queensland shoots nothing but blanks.